Click to view

or Download

Calendar

PLEASE

DRESS RESPECTFULLY

of the

BLESSED MOTHER

and

THANK YOU

SERVICES DURING NORMAL TIMES

The Divine Liturgy is celebrated each Sunday at  9:00 a.m. - Following the Liturgy is veneration  of Icons and Anointing of the Faithful

Holiday liturgy and vespers schedules vary.

It is best to call for the scheduled times or consult the weekly bulletins. Note that our church calendar differs from many Western Rite churches and often major holidays fall on different days.

Weekday Divine Liturgy services are also offered normally at 7:30 A.M.   Since sometimes schedules change, if you are traveling any distance, it is best to call ahead to be sure of services times. We try to keep the online calender accurate and you should refer to it first.

The Sacrament of Confession is available following vespers or most weekday services or at any time by prior appointment.

Major holiday (Christmas and Easter) week services are often posted on this web site. Look for a link on our  Home Page.

Phone 570-562-2090

NOTE TO OUR GUESTS

WE WELCOME YOU TO OUR CHURCH, YOUR PRESENCE ENHANCES OUR SERVICES . WE ARE HAPPY TO HAVE YOU WITH US.

PLEASE BE AWARE THAT THE ORTHODOX CHURCH DOES NOT PRACTICE OPEN COMMUNION. ONLY BAPTIZED ORTHODOX CHRISTIANS, WHO  HAVE PROPERLY PREPARED, SHOULD RECEIVE THE HOLY EUCHARIST AT COMMUNION.

EVERYONE IS WELCOME TO BE ANOINTED AT THE END OF ALL SERVICES WHERE IT IS BEING PERFORMED.

WHEN AVAILABLE (ON MANY SUNDAYS AFTER LITURGY) PLEASE JOIN US FOR COFFEE AND...IN THE PARISH CENTER.  ALL ARE WELCOME.

PLEASE
SHUT OFF
YOUR PHONE AND
DON'T TEXT
WHILE IN OUR CHURCH.  IF  YOU MUST....PLEASE  STEP OUTDOORS. ALSO, GAMES, VIDEOS, PICTURES , FOOD/DRINKS ARE STRONGLY DISCOURAGED OUT OF RESPECT AND THE ORTHODOX TRADITION.




THANK YOU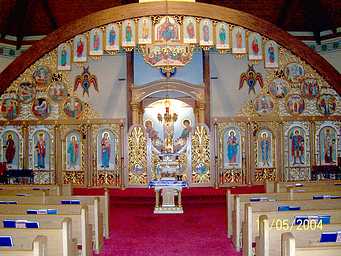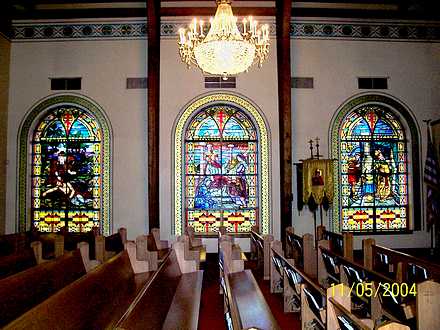 Site Developed and Supported By Moby Tech Consulting - Copyright 2011



Social distancing will be in effect. 

Only every 2nd row of pews will be used.

Families may sit together.

Others should separate by at least 6 feet.

Seating limited to 125. (Capacity is 300 or more)

Wearing masks is encouraged.

If you feel ill stay home.

Hand sanitizers will be available and should be used.

Pews and surfaces will be sanitized before services.

Wednesday Moleben service for local faithful only.